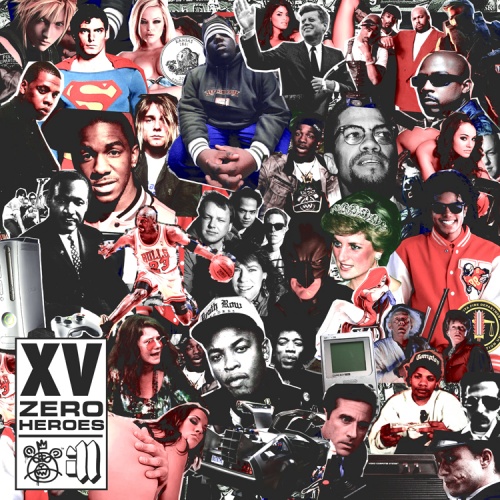 New mixtape from the artist XV.
Full review and local link coming soon.
Alright so I've had a chance to listen to the tape (sorry for the delay on the review) and I have to admit that I am not to impressed. This tape was highly anticipated by the Hip Hop community and I personally think that XV let us down. Don't get me wrong though, this tape is not
bad
it just isn't as good as we were told it was going to be. He does have a lot of features on the tape though, including Donnis, Pusha T, CyHi Da Prynce, Vado and many others which add a nice variety of sounds and flows that match up with XV well. When all is said and done though I do have a few favorites which will be listed below for listening/downloading and I hope XV surprises us with an awesome mixtape next time around. Feel free to let me know what you think about the tape by commenting down below and don't forget about our competition that is being held (for more info click
here
)!
Bottom Line:
To be honest, not to good of a tape. I listed my favorites below and they (in my opinion) are the only above average songs on the tape. If you like XV I would download it, if not I would say pass on this one.
Favorites:
Thats Just Me
All For Me
Awesome
Don't want me to host this song? Please click
here